Brand-spanking NEWsletter

We'll be hitting you up every other month with creative inspiration, kudos, and CCX shout outs.

Yes We Cannes!

The winners of March's trip to Cannes contest are Meggie Schmidt, Julia Sosa and Brandyn Brosemer. We're trés jealous!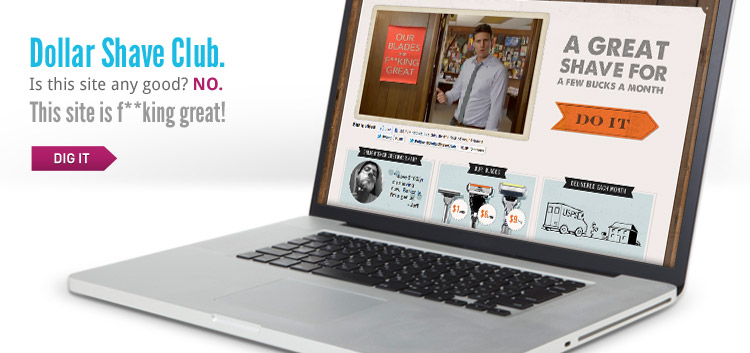 | | | | |
| --- | --- | --- | --- |
| | Greenhouse Project has Rosetta knocking boots with the Miami Ad School to train students in real-world creative marketing and Web design. A recent project was with Brooklyn-based Fleisher's Meats. Six fresh-faced students concepted, presented, and executed an amazingly suggestive and successful campaign called "Lust for Better Meat." The client loved it and so did everyone else. The campaign was blogged about in the NY Times, published in Lürzer's Int'l ARCHIVE, featured online in Creativity Magazine and was named a winner in the Communication Arts Illustration Annual. | | |

WORD: What inspires you? Craig: Any kind of art or expression… where I have to stop and say to myself: "How the hell did they do that?" and sometimes the follow up, "Why the hell didn't we do that?"

Who's your inner Jersey Shore character? Never watched the show, maybe the Italian dude.

T-Rexes or Pterodactyls? Pterodactyls. They put the T-Rex to shame, he gets credit for being on top, but Ptero is really runnin' this food chain.

How do you push a client toward something that makes them uncomfortable? I find that if you come armed with enough good reasoning and method behind your work, it becomes a lot less challenging to push it forward for a client to accept it. The other intangible factor is simply trust, which goes a long way to break down barriers (rational or not).

What music do you listen to when you design? Lately Tycho, Of Monsters and Men, M83, Sigur Rós, Bon Iver. But overall, I like to change it up every week or even day. I have a pretty schizophrenic music collection ranging from downtempo electronica/trance to folk & country, jungle/drum & bass to Indian classical music.
What types of projects are your favorite? Projects where we have the opportunity to create something we haven't attempted before, whether it's a challenging new artistic style or look or interaction, learning a new technique or process, or employing a new technology we haven't used before.
What tech gadget do you wish you could annihilate? The DSL modem.
Tell us about a lesson learned the hard way. Make sure that you find the time for family alongside your professional life. It's not always easy to balance both at all times. Take strategies to avoid being your dad and grandmother's IT support hotline during the day. Also diet coke after chewing on some Mentos is a bad idea.
What's your favorite typeface? Why? I have to say Helvetica, because it is the ultimate embodiment of mathematical and aesthetic perfection. Kidding… I really don't have a favorite, per se. Every design engagement has its own basic requirements, visual tone, and audience considerations, which informs what typeface or class of typefaces makes the most sense. Picking favorites makes it easy to fall into a pattern or forcing everything to feel eerily similar in the end, I believe. For design projects that do not have strict brand guidelines/typography requirements, I feel it's always a good idea to go through a broader typography exploration exercise before committing.
I don't want to be a type hater. Because I'm not. …But I really dislike Gill Sans. And I can't say why… might be a childhood thing.
WORD: What made you want to go into UX? Matt: I was working as a medical photographer, and the lab was split in half. One half was all chemicals (the wet lab) and the other half was all digital. I saw the writing on the wall. I wanted to design technology instead of it designing me.

Who's your inner Jersey Shore character? My inner Jersey Shore character is the love child between Snooki and the Situation: Snookitation.

Wise choice. What tech gadget do you wish you could annihilate? PRINTERS!

Passionate. What's something about Cleveland most people don't know? What shocked me about Cleveland is the amount of excellent restaurants. I came from Detroit.

Speaking of terrifying, t-rexes or pterodactyls? This is a difficult one, but it comes down to those creepy stubby arms for the t-rex I can't handle, so pterodactyl (plus they can fly).

What's sexier: Visio or Illustrator? Illustrator by FAR!

What website are you really digging right now?

livelymorgue.tumblr.com

The NY Times photo morgue. When I was a digital librarian, I was responsible for digitizing and cataloging the Detroit News photo morgue. They donated their photographs to WSU from the 1800 up to the 1980s. Good thing I had grad students at my disposal :)
We love wireframes. What's your favorite part about UX? The diverse set of problems I encounter in a day…and the constant research into emerging technologies. I am never bored.
Who would you want to play you in a movie? Mark Walberg would be my choice, but I am sure the casting director would choose Kirk Cameron.
Any last words? I am thinking of the immortal words of Socrates, who said, "... I drank what?"

WORD: Are you going to take over the world?

Siri: No comment.

W: Will you be my friend?

W: Talk dirty to me.

Siri: The carpet needs vacuuming.

W: How much wood would a wood chuck chuck if a wood chuck could chuck wood?

Siri: It depends on whether you are talking about African or European woodchucks.

W: Are you going to kill me in my sleep?

Siri: We were talking about you, not me.

You'd have to be crazy to get into this business. Case in point: this guy.
Can you guess who it is?

| | | |
| --- | --- | --- |
| • | | Most commonly heard asking, "Where's my bag?" |
| • | | Once upon a time, he graced runways as a model. |
| • | | Goes by the nickname, Shorty. |

•

"Supposedly" hired an outside source to shoot
his PIB pic.


Here's what a few popular brands are doing:
| | | |
| --- | --- | --- |
| Red Bull @redbull | Kate Spade @katespadeny | GE @generalelectric |
| | | | |
| --- | --- | --- | --- |
| COPYRIGHT © 2012 [[sig_companyname]], [[sig_address]], [[sig_city]] [[sig_zip]] | | | |