Published Titles
Unreleased Titles
Kevin VanDam's Big Bass Fishing
PS3 (Vision Engine)
unannounced minigolf game
Wii (NintendoWare)
unannounced game
Xbox 360 (Unity)
Academic Projects
various projects
Fall 2006
"A Bad Hair Day"
Spring 2007
Go Play City Sports
I modeled, textured, UV-mapped, exported, created collision files, and did lighting work in the game.
Click on images to view full size screenshots.
In addition to the following scenes, I designed, modeled, UV-mapped, textured, lit, and exported the single player and soccer environments, which combined all of the minigame environments together into a single walkable street.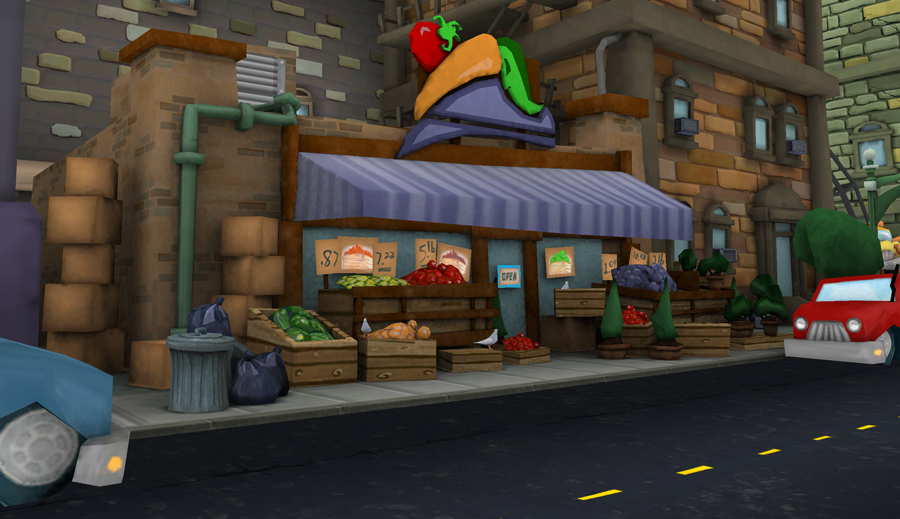 all lighting
modeling, UV mapping, and material setup of road, all buildings, sidewalk, trees, cars, 3D vegetable & taxi signs
placement, cleanup/optimization, and exporting of all models.
modeling, lighting, UV-mapping, texturing, and exporting of brown building on left
cleanup, UV-mapping, and exporting of school building on right
cleanup and optimization of props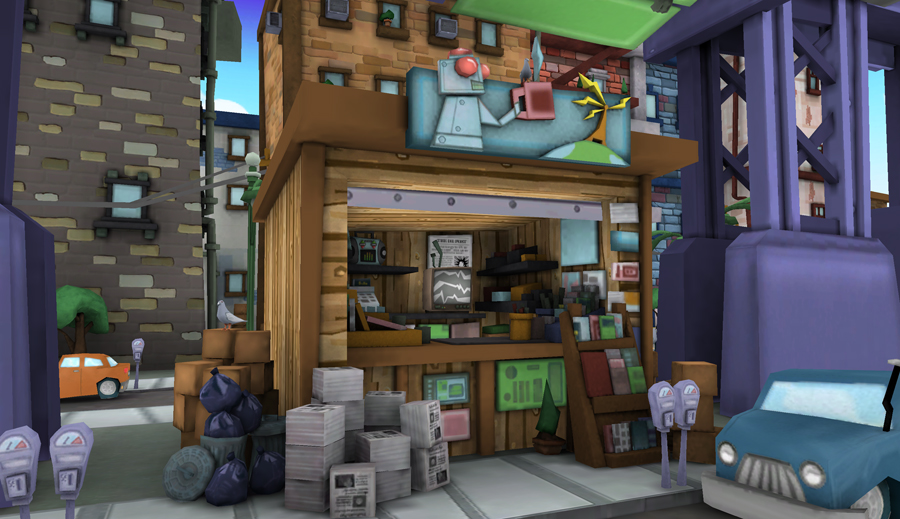 all lighting, UV-mapping, clean-up, exporting
modeled subway supports and background buildings
texture animation on TV & radio (controlled by programmers)